Thank You!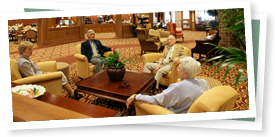 Lifecare is a very important option because healthcare costs are very unpredictable and very high.

- Safwat Habashi
Resident since 2002
Continuing Care
You may not need health care now, but it's a good idea to secure it for your future.
Learn More
Why Move Now?
Click here to see 10 reasons why you should move now.
Learn More