Blog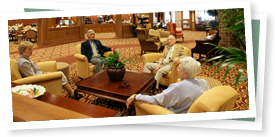 It seems we can't find what you're looking for. Perhaps searching can help.
Categories
Archives
When the decision was made to downsize, we visited 5 communities and made our comparison charts. Sherwood Oaks won!

-
Residents since 2009
Continuing Care
You may not need health care now, but it's a good idea to secure it for your future.
Learn More
Why Move Now?
Click here to see 10 reasons why you should move now.
Learn More