Affiliations
Accreditations and Memberships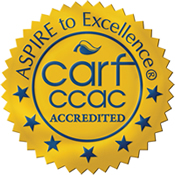 Since January 1993 Sherwood Oaks has been accredited by the Continuing Care Accreditation Commission (CCAC), an independent commission sponsored by the Commission on Accreditation of Rehabilitation Facilities (CARF). Achievement of CCAC accreditation indicates to the public that Sherwood Oaks has good speech topics the financial resources necessary to meet present and projected needs, has knowledgeable administrative staff and conforms to 762 standards of quality.
Sherwood Oaks is a member of LeadingAge PA, a non-profit association of homes and services for seniors in Pennsylvania, and also LeadingAge, a national association that was previously named AAHSA, the American Association of Homes and Services for the Aging.
Affiliations
In May 1986 Sherwood Oaks affiliated with North Hills Passavant Hospital. That affiliation with Passavant remained in place after October 1997, when North Hills Passavant Hospital became affiliated with the University of Pittsburgh Medical Center (UPMC).
In 2006 Sherwood Oaks changed its alignment within UPMC and now reports to UPMC through Sherwood Oaks' parent corporation, UPMC Senior Communities. Like Sherwood Oaks, both UPMC and UPMC Senior Communities are non-profit custom writing service reviews organizations. The address for UPMC Senior Communities is 200 Lothrop Street, Pittsburgh, PA 15213.